Dik Dik Skull Sculpture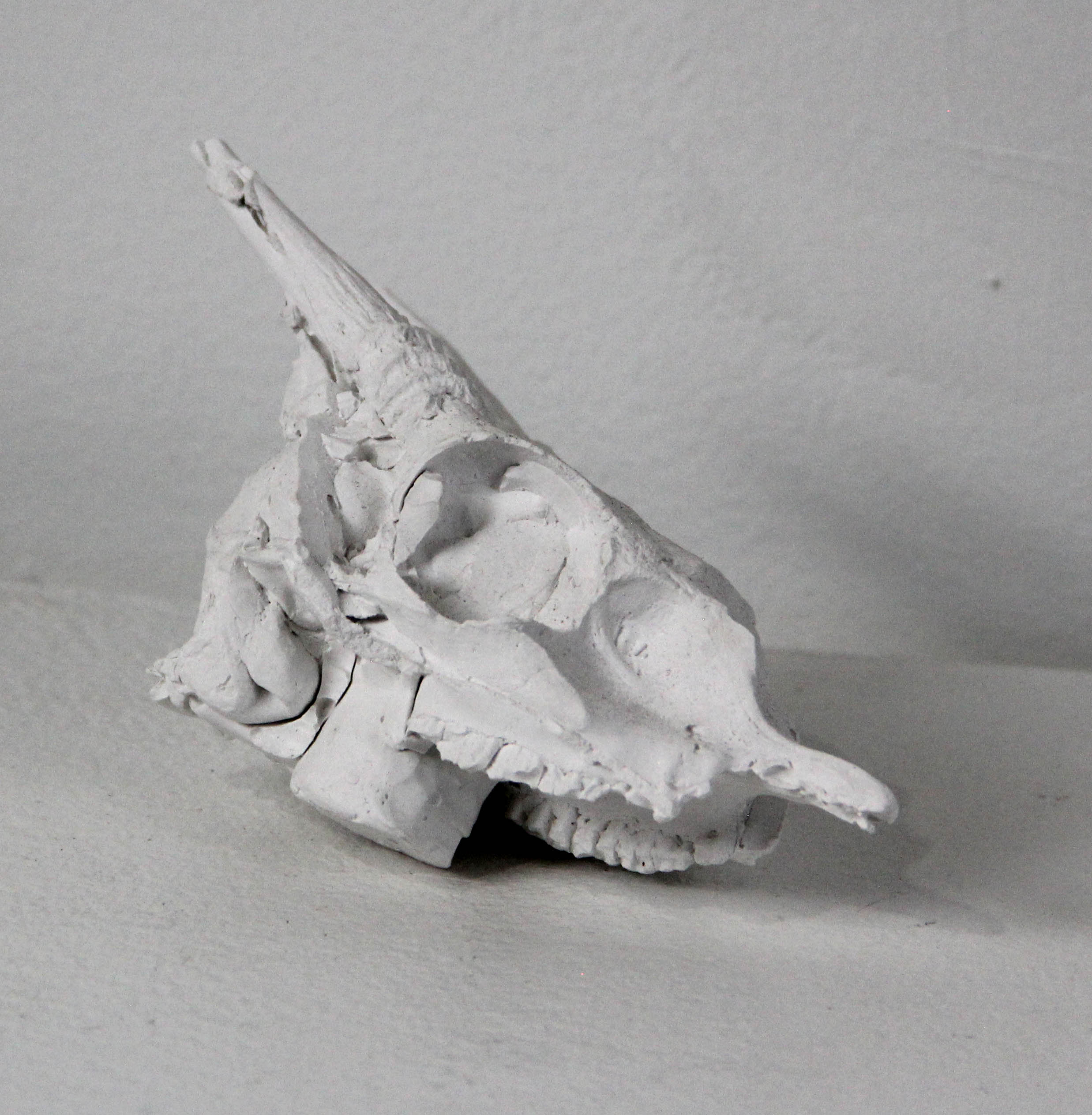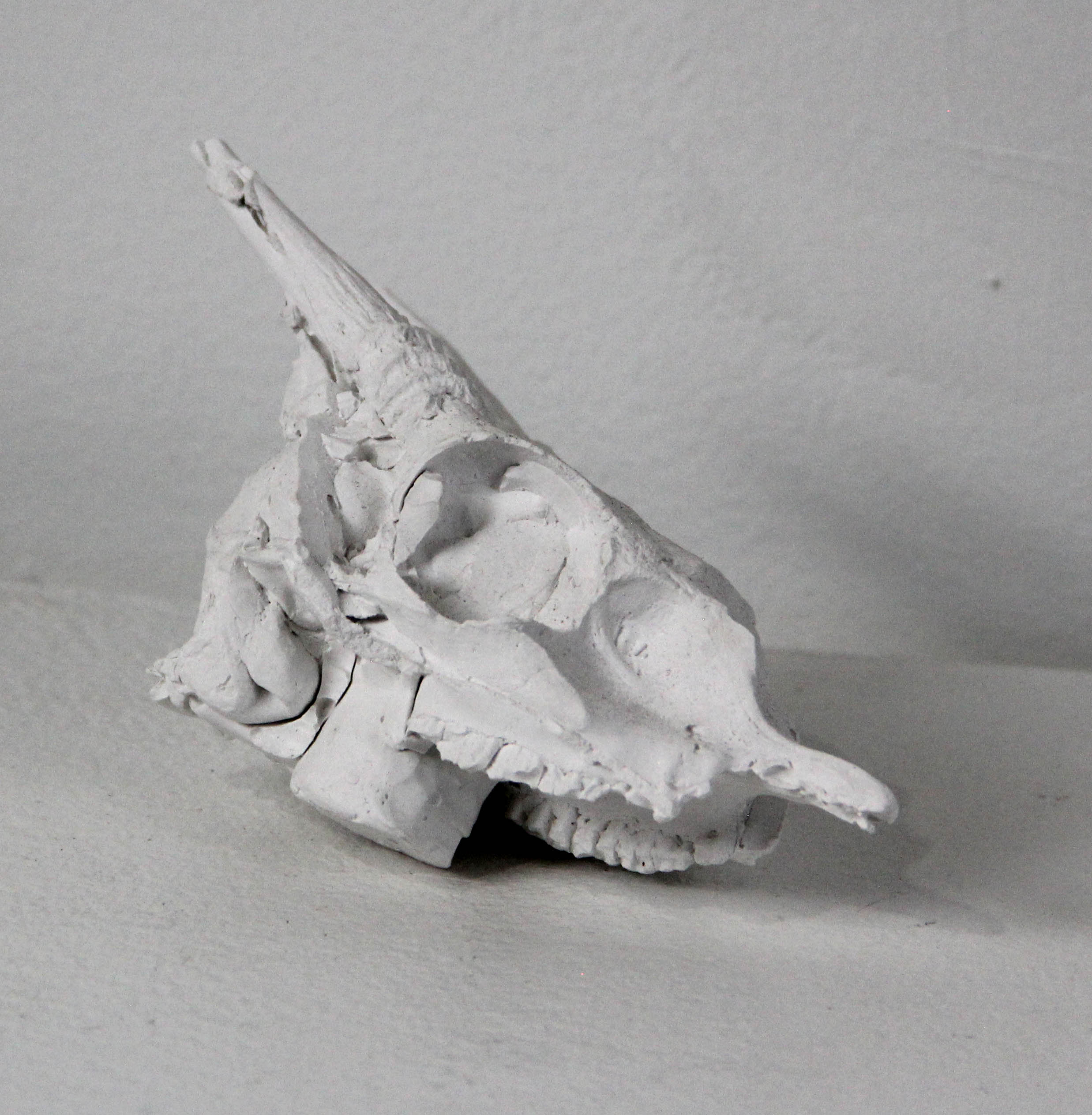 Dik Dik Skull Sculpture
Dik Dik Skulls. $40 each.
Mold made from original antique Dik Dik skull for a "Made Here" Installation (2014). Three available (may need putty to stand upright). densite. Measure aprx 6" x 3".
You may notice cracks, asymettry, a general organic appearance that is purposeful. Each one is unique.
Please email me for International shipping rate (will fit in a USPS medium flat rate box).